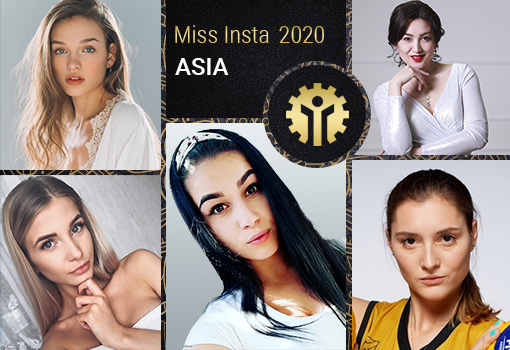 The contest participants have once again proved that BEAUTY WILL SAVE THE WORLD. Even the multiple barriers and restrictions failed to prevent the celebration of beauty and grace. Thanks to the high professionalism of the organizers of the beauty marathon, InstaForex traders were again able to get acquainted with the most charming representatives of our community.
As a result of an open Internet voting, users of the official website of the contest chose the following winners:
1st place- Natalia Androshchuk (winner of the Miss Insta Asia 2020 title)
2nd place - Anastasia Bortnikova
3rd place - Maria Iskrova
Valeria Rudenko won the special Insta Choice nomination. Asemgul Urazayeva turned out to be the best in the Forex Lady category. The winners shared the prize pool of $45,000. The award ceremony was held in an online format.
We are pleased to invite everyone to become participants in the next Miss Insta Asia beauty marathon. To do this, you only need to register on the website of the contest, which will last until September 1, 2021. Join the beauty marathon and win together with InstaForex!

The Miss Insta Asia beauty contest is a project of
InstaForex
, one of the world's leading brokers. InstaForex, in its turn, is the guarantor of both contest transparency and financial liabilities on the prize fund of USD 45,000. InstaForex is actively developing its special projects, expanding the line of contests and campaigns. At the moment, the annual prize pool of promos and contests held by InstaForex is more than half a million dollars. The Miss Insta Asia beauty contest is a logical continuation of the InstaForex marketing policy in the dynamically developing Asian region. For more information on InstaForex, please go to the official broker's website at
www.instaforex.com
.
There are 5 valuable prizes: