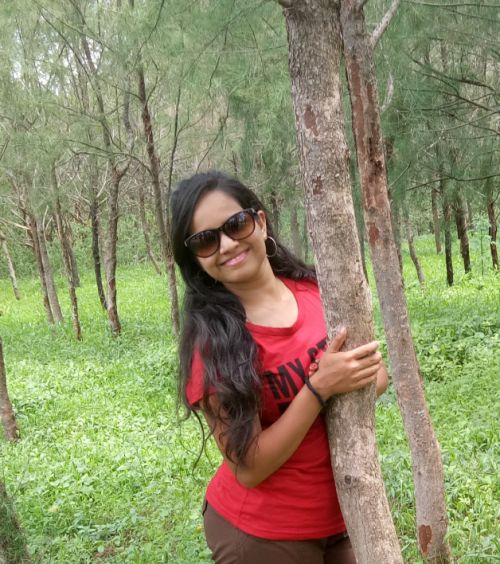 Yashaswini

Rating
0

Age
27

Country
India

City
Pune
Photos
3

Сomments
1

About me:
My name is Yashaswini Ban. I was born and brought up in India. i have done my graduation in Electronics from Pune university. Coming to my family, currently I am living with my mother, father and younger brother. My strength is that my spontaneity, my thinking ability and my confidence. Whatever happpen either success or failure I take both in the same manner. In success I encourage myself and in failure I try to improve thing to achieve sucess and I will give my best. About my weakness, sometime I become straight forward, due to that people get hurt. I love cooking and listening music. also I would like to spend my time in reading books and internet surfing. My aim is to grow in every aspect of life and to accomplish my name, means a successful girl

Vote!
You
Please log in or register to post comments.
14.06.2018 at 16:24
Very nice
Yashaswini Ban
The Miss Insta Asia beauty contest is a project of
InstaForex
, one of the world's leading brokers. InstaForex, in its turn, is the guarantor of both contest transparency and financial liabilities on the prize fund of USD 45,000. InstaForex is actively developing its special projects, expanding the line of contests and campaigns. At the moment, the annual prize pool of promos and contests held by InstaForex is more than half a million dollars. The Miss Insta Asia beauty contest is a logical continuation of the InstaForex marketing policy in the dynamically developing Asian region. For more information on InstaForex, please go to the official broker's website at
www.instaforex.com
.
There are 5 valuable prizes: